Being a dentist is about caring for people, treating each as an individual, and understanding that everyone has preconceived notions of what will transpire in the dental office. In short, dentistry is a wonderful opportunity to serve others and improve their health, while also presenting unique challenges.
Each person comes to my office with their own ideas of what will happen; often these thoughts are negative, based on prior dental experiences, popular culture, and stories from friends. They expect procedures to be painful experiences to be endured.
It is my responsibility to understand where the person is coming from and work to reset these notions. Dental-related anxiety and fear is real, and I do not make light of it. But I practice with a gentle hand and take my time to ensure every procedure is comfortable and free of stress.
Dental health is important to a person's overall physical and emotional health. I enjoy helping people understand the interconnection and teaching them how to achieve and keep optimal oral health. Along with a healthy mouth comes a functional and attractive smile, which improves bodily wellness and self-esteem.
I want each of my patients to enjoy all that life offers: getting to eat the foods they love, an absence of dental pain or discomfort, and a bright, one-of-a-kind smile that is filled with confidence!
Education
I have practiced dentistry for more than 30 years. I was drawn to the field as a high school freshman, when a local dentist took an interest in mentoring me. Growing up in Chicago, I was fortunate to be surrounded by many professionals, from architects to physicians to administrators to teachers. All of these individuals inspired me to pursue a career that helped people.
I attended Loyola University of Chicago, and graduated with a Bachelor of Science in biology in 1988. Next came dental school, at Meharry Medical College School of Dentistry, where I obtained my Doctorate of Dental Surgery in 1990.
This was followed by a rigorous general practice residency at Howard University Hospital in 1991. Several years later I returned to Howard University's College of Dentistry and, in 1999, completed an implant maxi course.
Ongoing Learning
Like all areas of healthcare, dentistry is constantly advancing. Research leads to new insights, technological innovations, and changes in methodologies. Through active continuing education (CE), I stay abreast of the current developments: from medications to caries detection to prosthetics to new materials. Each new option has the potential to improve patient care and outcome, and it is my responsibility to incorporate those developments into my practice.
I regularly take CE courses online, as well as attend conferences, lectures, and seminars offered through the Maryland State Dental Association and the Southern Maryland Dental Society.
Professional Interest
While I enjoy all aspects of dentistry, I am particularly drawn to establishing or restoring anterior dentition. To restore the teeth exposed when an individual smiles is both challenging and rewarding, and seeing the person's joy at their results is very fulfilling.
I work hard to create a nice smile, not a smile that looks like a bunch of Chicklets in the mouth. Instead, I strive for a smile that, when people see it, they don't know work has been done. What they see looks beautifully natural!
Being able to do this for patients is incredible. In many cases, I feel I not only have restored people's dentition, but also restored their self-esteem: They're no longer ashamed of and hiding their teeth but they feel and look good and are filled with confidence!
Beyond the Office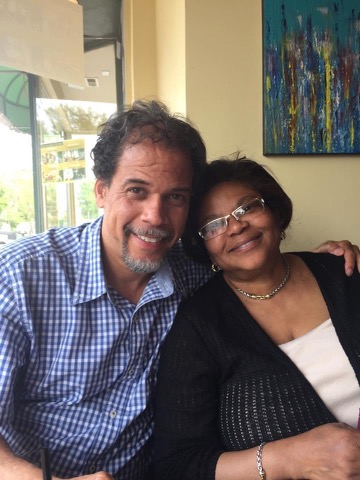 Family is my joy and what keeps me busy outside the office. My wonderful wife Jackie and I have been married since 1999. We have two daughters and a dog named Chase. Our girls are teenagers, so, like many parents, I spend a lot of time taking them to their various activities and supporting their many interests.
As for my personal interests and hobbies, I like to tap dance and hope one day to do a dance routine with my daughters. I also like to play golf and do yard work. I love the ocean, too, so summers find me enjoying sunrises and sunsets at Virginia Beach.